Each week the god Pan, Arcadian Lord of the flocks and pastures, answers your questions about computers and the Internet.
Dear Pan,
My teenage son recently remarked that if the Desktop Cleanup Wizard appeared once more on his screen he would kill himself. Yesterday he carried out this threat and hung himself with a firewire cable (buy a firewire cable through this link and support this site). Is there anybody I can sue?
Mary Q. Contrary
Dear Mary,
The Desktop Cleanup Wizard with its highly irritating mantra of "There are unused icons on your desktop" repeated incessantly and with no method of removal, is the fifth most popular cause of suicide in the Western world, and is banned in Sweden and Estonia.
At night you may catch sight of the Desktop Cleanup Wizard skulking around suburban hedgerows, looking for its next target, searching out the weak and feeble who will crack under the strain of its appearance on their screens next day.
As for suing - did the firewire cable carry a warning to the effect: it is dangerous to tie a noose in this item and use it to suspend yourself by the neck? If not, I can recommend a good law firm that just happens to be an affiliate of this web site.
---
More Pan on the Foxglove Home page.
Here On Foxglove
The world's first international free ISP with money-back guarantee.
Are you getting through to the Dream Internet of the Pear-shaped Internet? Checklist.

Visit the Pear-shaped FISHCAM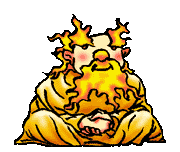 The World's first second not very interactive DHTML cartoon strip - BillGenie - can be viewed here on Foxglove.
Ambassadors from Tralfamador arrive in their spaceship. (Old home page)
Most Popular
Vince's Desire - Novel

Taking off her clothes - Short story

Ten Thousand Men (the Duke of Yorkers) - Poetry


External Sites
Plastic.com (discussion of news)
Sassy's dogbite service
UK weather
UK trains
Dictionary of English words
Streetmaps
Modem speed test
Computing dictionary